Access & Manage Your Keys
Access & Manage Your Keys
KeyMe's cutting-edge technology ends frustrating lockouts forever. When you copy a key at our kiosk, you can choose to save it to our secure system. Use our app (or visit any kiosk) to order additional copies of any saved key previously cut at a kiosk.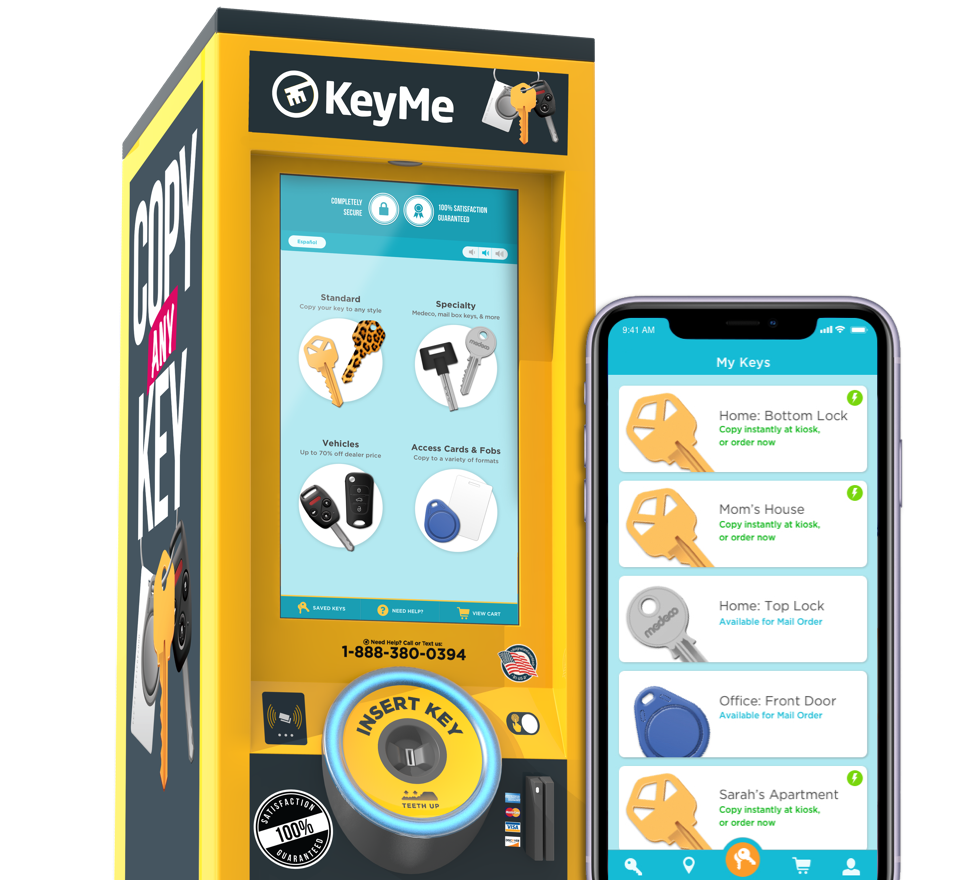 Order & Share Keys
Order & Share Keys
Order keys by mail, with free shipping. Send keys to friends and family using text or email.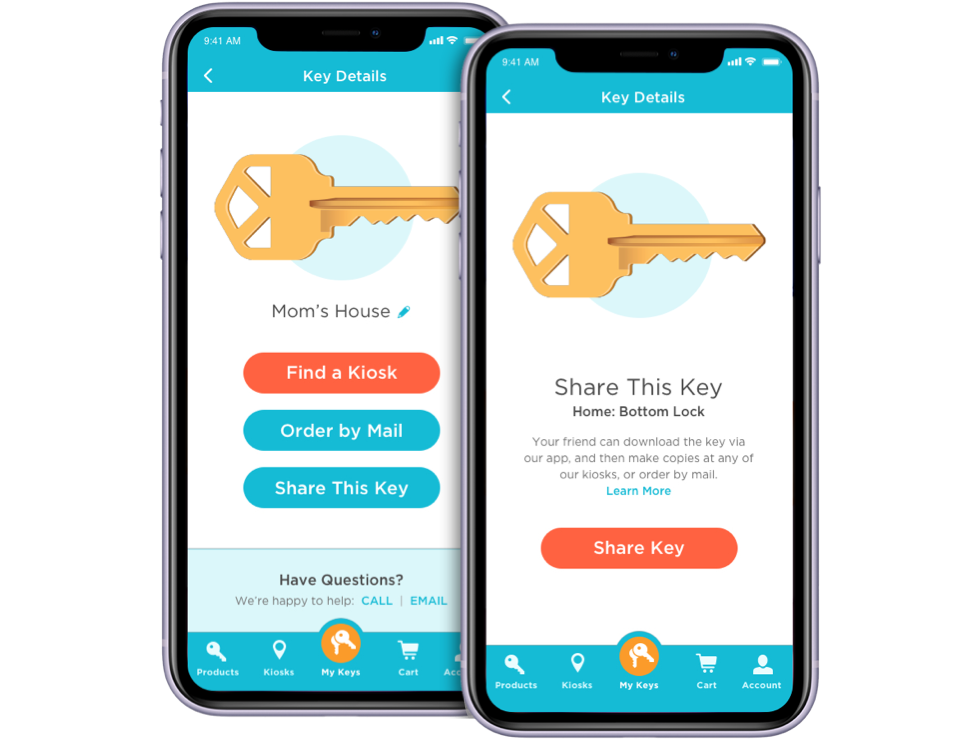 100's of Fun Styles
100's of Fun Styles
Choose your favorite
Express yourself with a fun key from professional and college sports teams to popular films and trendy patterns.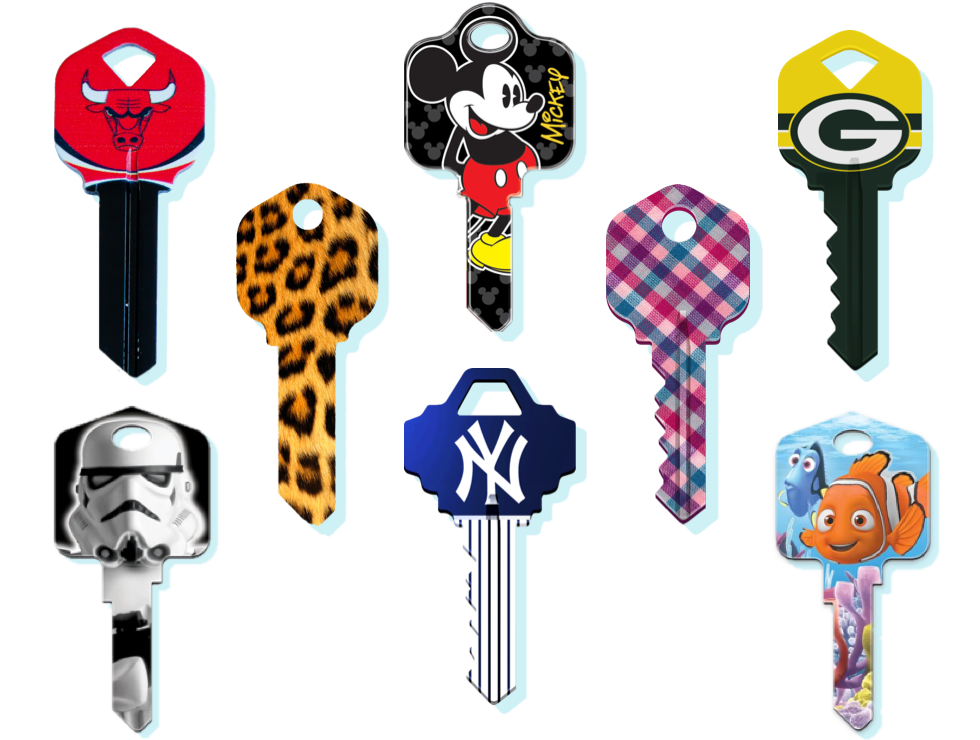 Complete Security at Every Step
Complete Security at Every Step
Limited Data Storage: We do not store information linking your RFID with a location. Your address is deleted once the order has shipped.
Verified Users: KeyMe does not accept cash. All transactions are verified with a credit card. Additionally, we require email verification for mobile transactions and fingerprint submissions at the kiosk.
Activity Updates: Anytime there is activity on your account, we send an email alert.
Industry Leadership: KeyMe partners with law enforcement agencies across the nation to advance security in the industry.