Copy Access Cards and Key Fobs
We can duplicate most RFID Keys that are commonly used today.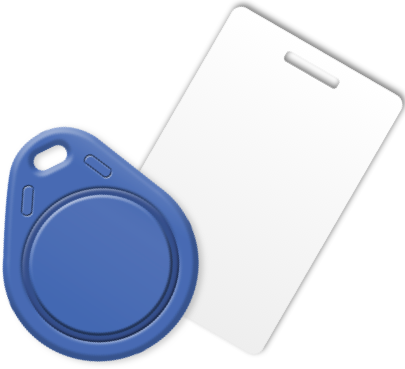 Key-shaped RFID Dispenses at Kiosk!
Looks like a key, works like an RFID
Scans on a reader like your current fob or card. Cuts & codes in minutes. Made of light-weight, durable plastic.
Exclusively designed to dispense at our kiosks.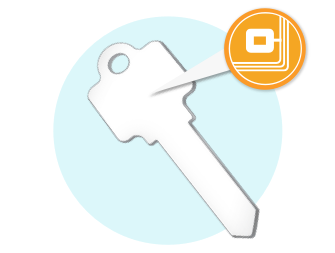 How It Works
Make a copy of your RFID key in any format you choose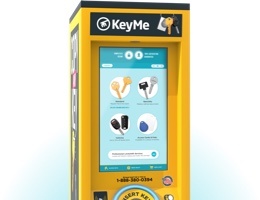 Tap Your Key at the Kiosk
Select RFID and hold your key to the sensor. The kiosk reads the info instantly.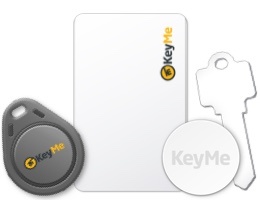 Select a Style
You can convert any RFID type into any-or-all of our products at our kiosks.

Get it Now
Dispenses at kiosk, cuts & codes in minutes.
or

Receive by Mail
Ships free, in 3-5 business days inside an RFID-blocking sleeve.
Copy Your RFID to Any Format
More options are available with free 3-5 day shipping. Each order comes in an RFID-blocking sleeve.
RFID Stickers
With a sticker about the size of a silver dollar, you can turn your phone or wallet into a house key!
Key Fob
The thinnest and lightest available. Extended durability without added weight. Fits perfectly on a keychain.
Access Card
Our most traditional format, carry it in your wallet, pocket, or lanyard.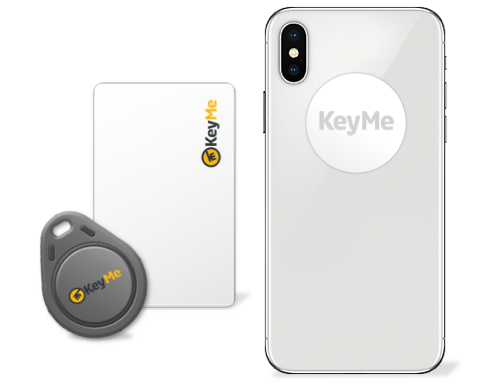 100% Satisfaction Guaranteed
KeyMe uses cutting-edge technology to give you an accurate copy every time. KeyMe ensures 100% customer satisfaction on every transaction.
If you aren't satisfied in anyway, just contact us for a replacement or full refund at 855-343-5776.
Complete Security at Every Step
High Security: We do not store information linking your RFID with a location. Your address is deleted once the order has shipped.
Discreet Envelope: You RFID keys will be sent in RFID blocking sleeve inside an unmarked envelope.
Activity Updates: Anytime there is activity on your account, we send an email alert.
Industry Leadership: KeyMe partners with law enforcement agencies across the nation to advance security in the industry.